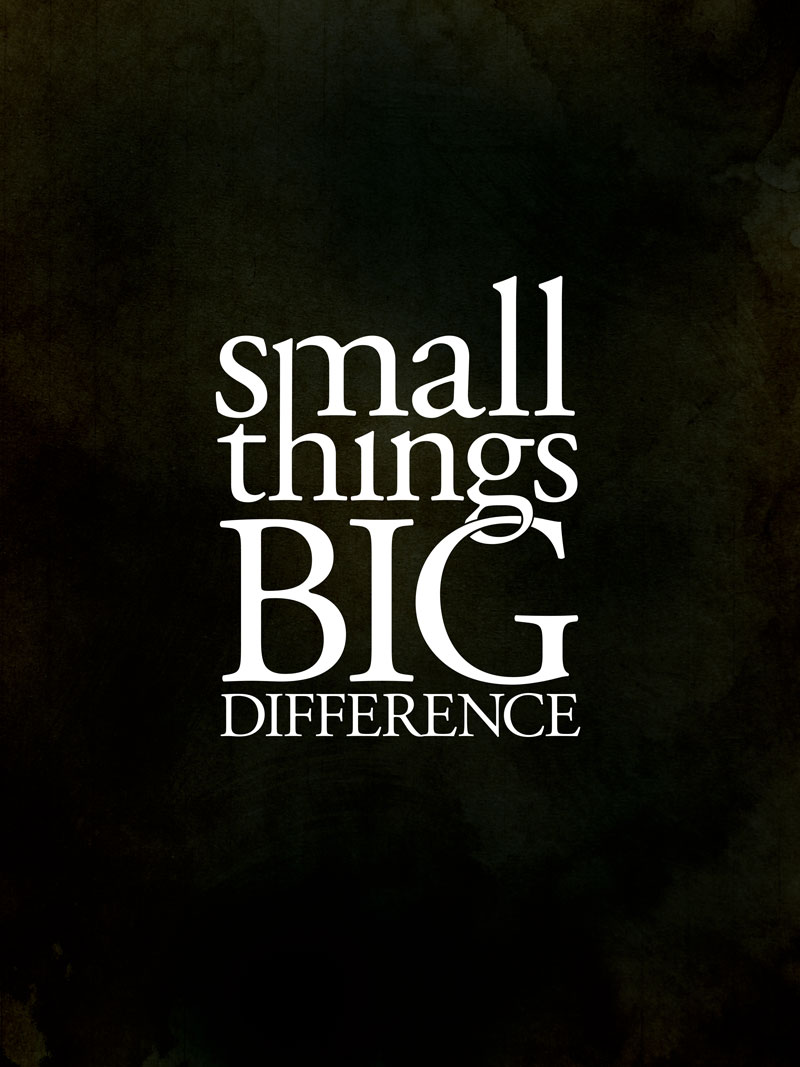 SMALL THINGS BIG DIFFERENCE—#2 THOUGHTS
IT'S OFTEN THE SMALL THINGS THAT NO ONE SEES THAT RESULT IN THE BIG THINGS THAT EVERYONE WANTS.
Prov 23:7
Col 3:1-8
Rom 12:2
CAPTURE DESTRUCTIVE THOUGHTS.
2Cor 10:3-5
FIX YOUR THOUGHTS ON SPIRITUAL
Phil 4:8-9
Ps 104:34
How do we Renew our Minds?
Step 1: Ask the Lord to guard and direct your mind.
Step 2: Recognize the source of self-focused and self-defeating thoughts.
Step 3: Replace self-focused thinking with a God-focused mindset.
Step 4: Rest in the truth that you are accepted in Jesus Christ.
Step 5: Repeat steps 1-4 daily.